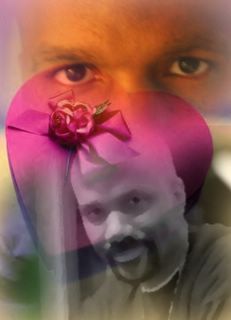 Escape from the same ol...

Tired of the same ol words, day in and day out... Who's to blame, slow response, etc etc.. things we already know and pretty much shouldn't be surprised of... I'm glad Kanye to da...dropped his thoughts on an unsuspecting audience... Words that needed to be heard just so people can think, wonder and maybe do something for a few months before complacency sits in again... It's a shame that we always need reminders about appreciating life, about life being too short, about the potential of disasters always being so near, so close... But, allow me to take a break for a moment... To turn CNN off... To do a little something different today(Saturday)... It's the weekend and I wont stray too long because I'm worried about folks close to the Gulf Coast.. I love those areas and the people.. I've got memories that could inspire many lifetimes and looking forward to taking a journey back sometime soon... But! Like I said, its the weekend and I want to switch channels just for a little while...
Today I went to Loews... I stood in a long ass line to get some paint... I'm doing one of my rooms and turning it into a lounging style, cafe style, romantically influenced and inspired room that's gonna have some nice artwork, some photographic memories, some creations of my own and just a cool vibe that whispers....
come inside and relax...relax..relax
....yeah, like an echo.. Whew.. it's gonna be nice.. And how about this for new words to add to your mental landscape...
Cider Toddy
and
Fragrant Cloves
... Those are the colors that my walls will become... I have no doubt it's gonna be beautiful especially when I can get to the part where I begin adding accents to the room like candle sconces and a little rug that looks wonderful on top of the hardwood flooring... After I escape into the painting, the plan is to take a drive and go relax with friends... Gossip, tell stories and watch dreams float by... And after that I'll hit up Ralphs for some of my favorite ice cream, Breyers, Dolche De Leche flavor... I'm hooked on the stuff!! It'll be a great way to conclude my escape from CNN and the same ol words... same images... same song...
Well, that was the plan and for the most part it all happened but I skipped Ralphs and instead spent time with an angel. I've got her scent all over me and it's a cool way to end the night. I've got the memory of her hugs imprinted inside my arms; its an incredible way for this night to end. I've got the sound of her voice, her laughter inside my head...damn, it's a special way for this night to end... And I laugh at the way someone described us tonight as we entered the room together "ooh look, there goes Kobe and Brandy!" Hmmm.. I prefer to play the part of Shaq but this lady? Nah, she needs to be just who she is because nobody compares... My escape was unexpectedly beautiful thanks to her.